About
Himot Films was started in 1998 by David Himot. Working as a Wedding Cinematographer he mastered lighting, camera movement and field audio.  Creating images that are designed to move the heart.  With creative angles and an innate understanding of the wedding day, he learned to tell the story of love.
Currently David is a Director of Photography.  Having experience in shooting events, products, architecture and documentaries. He likes to use light as a muse and create images that are designed to tell story. 
David volunteers as President of the CoPVA, Colorado Professional Videographers Association. Where he brings business and cutting edge products together for others to learn.  "Knowledge is best shared", he says. He also volunteers for the Tri Media Film Festival. Bringing the latest family friendly film, television, and theater to the local community.
With over 10 years of experience in video production, David still believes there is still much more to learn in this quickly changing industry. David hopes his next production will be his best ever.
Proud Member of:
Wedding and Event Videographers Association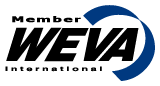 Colorado Professional Videographers Association